big Bathroom Mirrors Brisbane Gold Coast
Beautiful Big Bathroom Mirrors, Tailored To Suit You and Your Budget
Trusted Quality And Amazing Prices For Big Bathroom Mirrors
Brisbane and Gold Coast Qld
We specialise in custom large bathroom mirrors so you get a perfect fit that is individually tailored for you and your bathroom.
Nothing adds more impact to a new bathroom than an impressive large mirror designed to suit your specific bathroom. Made from the highest quality glass, your finished bathroom will make you proud of its contemporary beauty and impress your guests!
If you are after quality large bathroom mirrors at the best prices then you have come to the right place.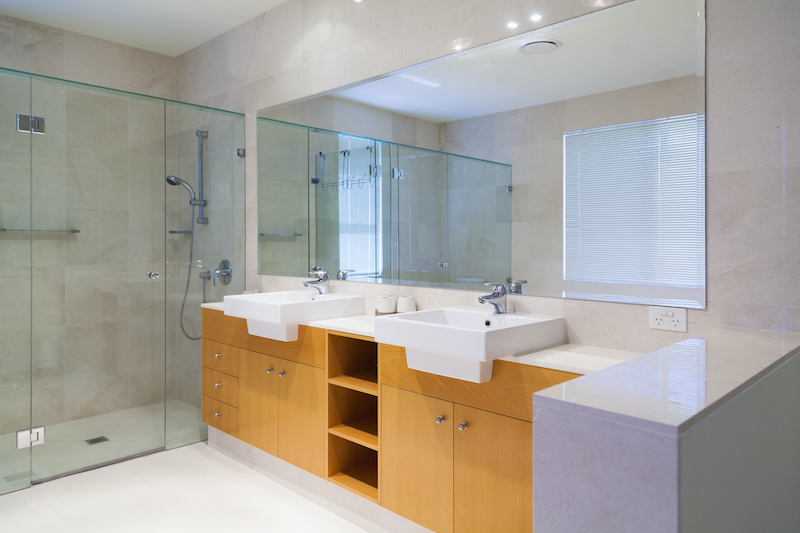 For the highest Quality Big Bathroom Mirrors At The Best Prices
We service anywhere in Brisbane or Gold Coast areas!
Make Sure You Are Getting The Highest Quality big Bathroom Mirrors!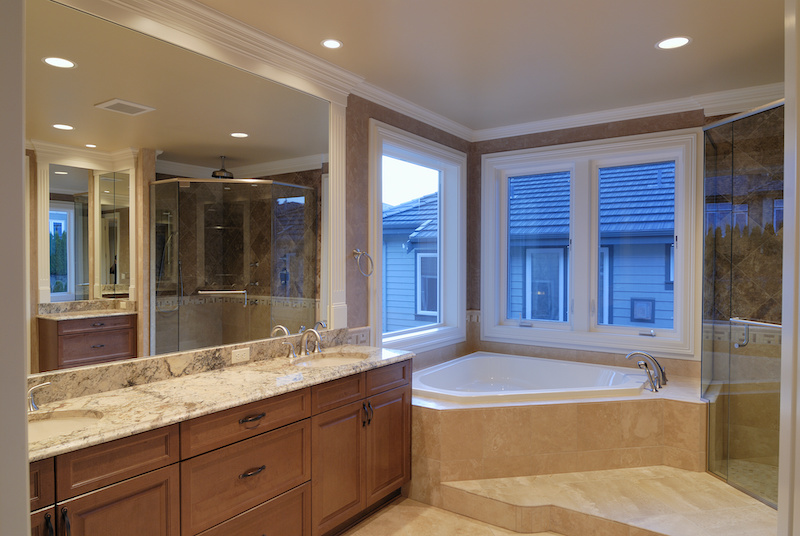 Beware of super cheap bathroom mirrors – in addition to ruining the complete look of your new bathroom, cheap bathroom mirrors can also be affected by the excess water that is present in a bathroom and over time can easily discolour or rust.
As with any glass product, cheap, inferior glass and accessories can very easily discolour and wreck the look and feel of a new modern bathroom renovation.
We make sure you get the best quality full length bathroom mirrors.  Don't take a chance on anything else, talk to the experts!
Why Choose Us For Your Big Bathroom Mirror
All our custom bathroom mirrors are made right here in Australia to Australian standards
We use the highest quality glass we can source
Extra toughened thick glass that has been heat treated for your safety
Mirror Frame colours can be matched to your bathroom
Expert design, measuring and cutting to ensure perfect installation and looks
Our extensive experience in bathroom renovations means you can rely on our expert advice and guidance
We will get you the highest quality at the best prices!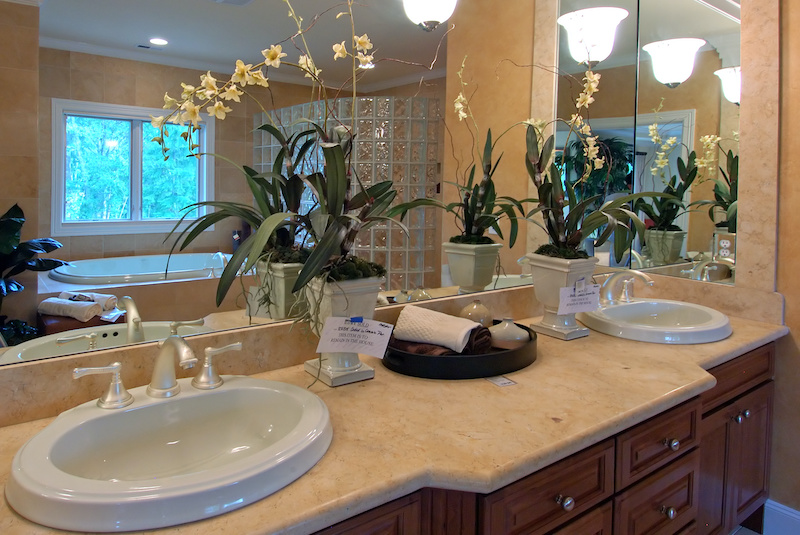 We Specialise in Design & Install Of LARGE Bathroom Mirrors
Large scale custom bathroom mirrors
Commercial Restroom mirrors
Shower Mirrors
Big mirrors 5m or more
Large Frameless Mirrors (with polished edges)
Full length mirrors for large bathrooms
Fully customised bathroom mirror solutions eg over corner vanities
Get the specialist advice you need from the Large Bathroom Mirror Experts
Easy, Quick, Obligation FREE Quotes - servicing all Brisbane and Gold Coast Areas
Custom Large Bathroom Mirror Gallery